'Parra CALD' meeting the needs of our diverse community giving everyone the opportunity to learn & grow. You will be hearing from special guests and experts with thought-provoking content that we know you will enjoy in different languages. There will be stories about people, places and ideas, in all their diversity.
Episodes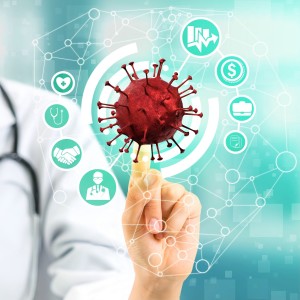 Thursday May 19, 2022
Thursday May 19, 2022
16 May 2022 COVID Update
Content: Why there is still a chance to be infected by the new coronavirus after being vaccinated and explain the different antibodies and immune cytokines in the body.
內容: 為何已注射疫苗後仍然有機會受新冠病毒的感染 及 闡述體內不同的抗體與免疫細胞素。
Parramatta Libraries Health Awareness Talks in Cantonese Language.
In partnership with Australian Chinese Medical Association. Health talks to promote better understanding and awareness of common health issues and related services in the Chinese Australian community.
Presented by Professor Stephen Li.
Chemical Pathologist | Clinical Lipidologist | Chartered Manager
Director Core Pathology & Clinical Chemistry, Pathology West, NSW Health Pathology
Director Westmead Hospital Lipid Clinic
Chair, Community Health, ACMA
Honorary President and Foundation Fellow, ACMA